NEW! Cost Savings Calculator
See how much you could save by prescribing Trustsaver® products
ExoCream®
(ingredients include white soft paraffin 14.5% w/w, liquid paraffin 12.6% w/w and anhydrous lanolin 1.0% w/w)
Up to 33% savings with ExoCream® vs E45 Cream®1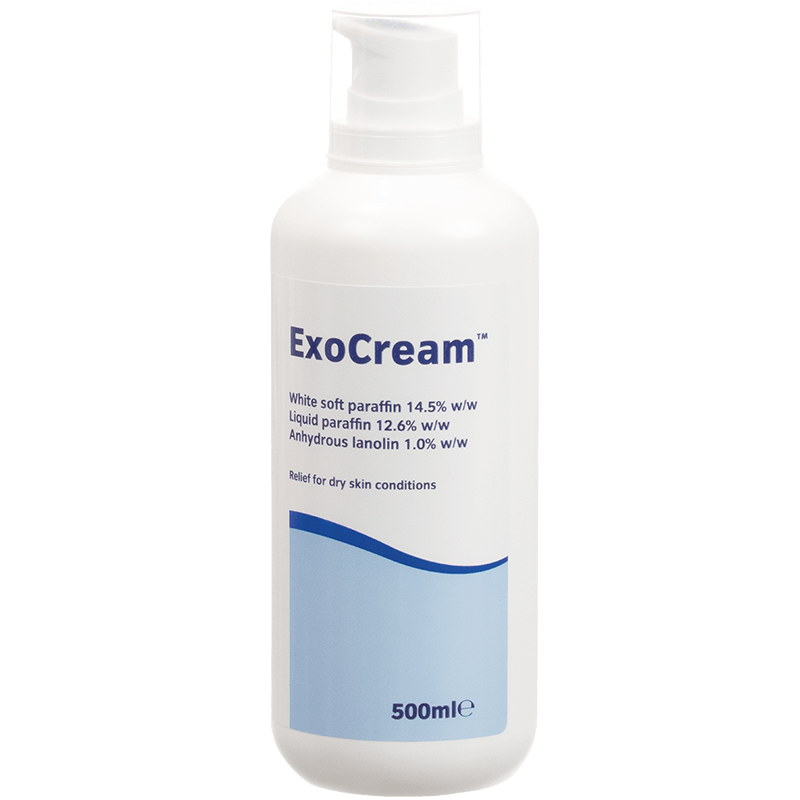 At-a-glance
Indicated for the symptomatic relief of dry skin conditions, such as eczema, contact dermatitis and psoriasis2

Suitable for all ages including infants2

High-quality formulation and packaging to maximise patient acceptance

Can deliver significant budget savings vs. E45 Cream®1

Available in a 500ml airless pump to reduce waste and minimise the risk of infection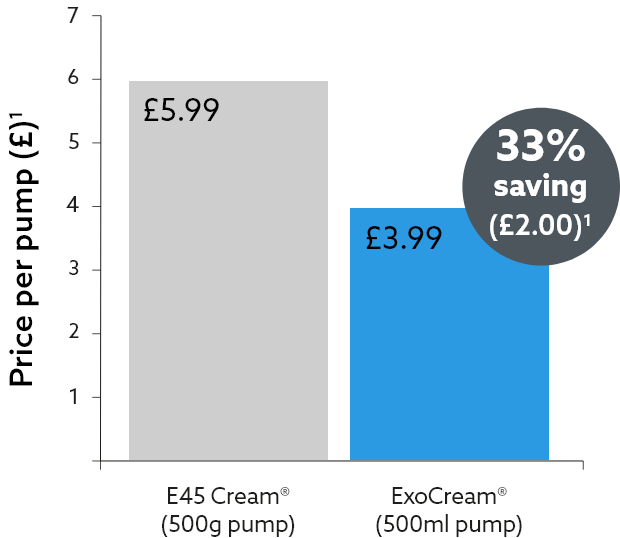 Compare the quality of ExoCream® with your currently used products.
Like for like versus E45 Cream®2,3
Make significant acquisition cost savings vs. E45 Cream® by prescribing ExoCream® by brand1
Assumptions and Calculations
Percentage savings with ExoCream® are calculated based on MIMS list prices.1

The NHS list price of ExoCream® is £3.99 per 500ml pump, and NHS list price of E45 Cream® is £5.99 per 500g pump.1
References
MIMS online. Accessed May 2020.

ExoCream® Instructions for Use. May 2019.

E45 Cream® Summary of Product Characteristics. September 2016.
E45 Cream® is a registered trademark of Reckitt Benckiser corporate services Ltd.
ExoCream® is a registered trademark of Penlan Healthcare Limited.
Request personalised potential savings
Provide a few quick details and we'll get back to you with the savings your organisation could make with Trustsaver®